Please read the article in the Optimist about our Stingray successes at Provincials
Hutton leads Stingrays at provincials
Delta Optimist
September 2, 2016 12:00 AM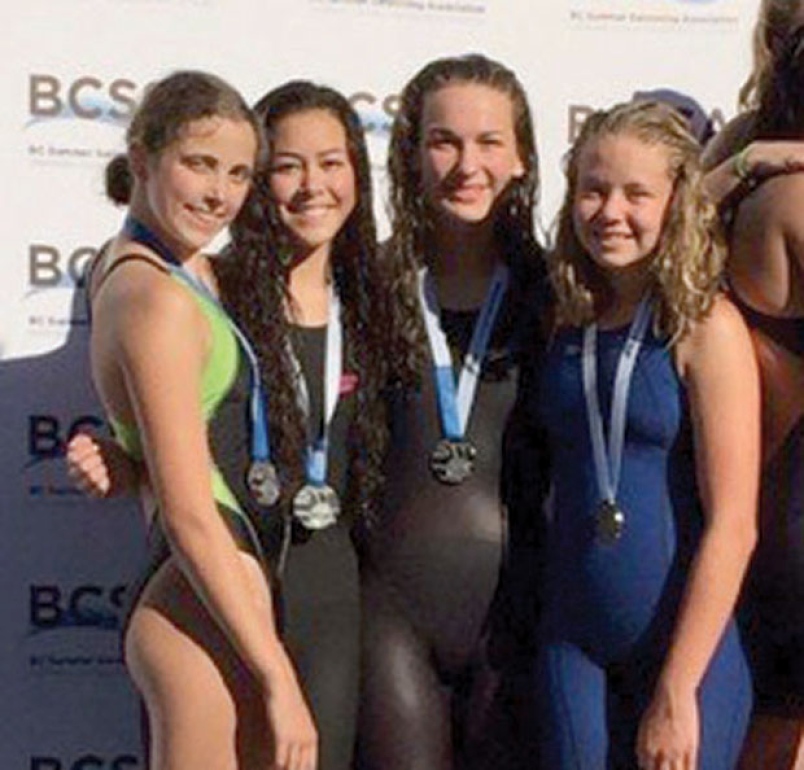 Ladner Stingrays silver medal winning relay team. A pair of silver medal relay performances highlighted the Ladner Stingrays'showing at the B. C. Summer Swimming Association provincial championships in Coquitlam.
The Stingrays' "O" Category "A" team placed second in the 200 metre medley relay event. The team featured Jamie Hutton, Taylor Van Marrewyk, Kianna Sato-Klemm and Samantha Cates.
Hutton, Cates and Sato Klemm then teamed up with Jemma de Fondaumiere to add another silver in the "O" Category 200m free relay.
Hutton would also reach the podium two more times in individual races, earning bronze in the 50m and 100m free events. Her busy weekend included fifth place swims in the 50m butterfly and 100m backstroke.
Ella-Rose Thomas narrowly missed a medal, placing fourth in the 100m breaststroke event. She added an eighth place in the 50 fly, seventh in the 200 IM and 10th in the 100 back.
Other individual results included de Fondaumiere 13th in the 50 fly and 18th in the 100 back. Alexandra Zed was 16th in the 50 fly.
Zed also teamed up with de Fondaumiere, Thomas and Tahnee Sato-Klemm to place 11th in the "O" Category medley relay. Jade de Fondaumiere, Emily McDormand, Elise Kadach and Hannah Miller were 13th in the Division 7 medley relay.
© 2016 Delta Optimist